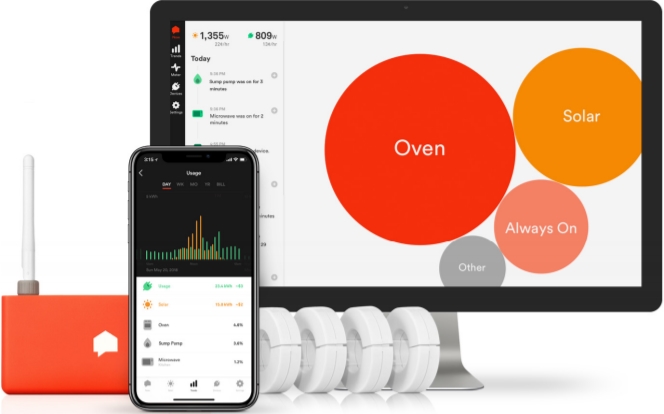 Save up to $100 on a Sense Home Energy Monitor, with a $50.00 rebate from WMGLD + $50.00 discount from Sense offer to all WMGLD Customers.
WMGLD is offering a $50.00 rebate to all WMGLD customers who purchase a Sense Home Energy Monitor. Complete the form at the bottom of this page to claim your rebate.
To
automatically receive a $50.00 discount
at the time of purchasing your monitor,
CLICK HERE
.
---
The
Sense Home Energy Monitor
detects devices by making use of the fact that every device plugged into your home's electrical system has a signature approach to using electricity.
To view the online presentation from 10/22/20, CLICK HERE.
For all inquiries regarding the Sense Home Energy Monitor, send an email to
support@sense.com
.
---
To receive your WMGLD $50.00 rebate, please complete the form below. For answers to common question regarding Sense monitors, please refer to the brief list of
Frequently Asked Questions
. Please Note: To qualify for the rebate the following conditions apply
This rebate contingent upon their agreement to share their data with WMGLD
The monitor must be installed prior to applying for the rebate
Rebate will be issued upon verification of Sense registration.
Also note that the rebate will appear as a credit on your WMGLD account. Please allow 4-6 weeks for the credit to appear.
---